Anthony Smith is an internationally reknowned artist who has been creating bronze wildlife sculptures for twenty years. He combines his academic background in Zoology with first hand observations of wild animals to create beautiful bronze artworks.
Anthony is a 'Globe-trotting Sculptor' who has circumnavigated the globe by sail and visited all seven continents – from the Geographic North Pole to below the Antarctic Circle.
This website chronicals the sculpting projects that Anthony Smith undertakes whilst travelling the world's oceans and seas.
---
Lecturer & Presenter
As an experienced lecturer and sculptor, Anthony shares his knowledge of sculpting through presentations and demonstrations at sea, as well as creating new sculptures during the course of a voyage.
---
March-April 2022, Seabourn Ovation
From the 27th of March to the 9th of April Anthony was on board the luxury cruise ship Seabourn Ovation. During the cruise from Miami to Lisbon he created some brand new sculptures on board – the whole process, from the initial clay sculptures to the finished bronze is being documented on the BLOG page.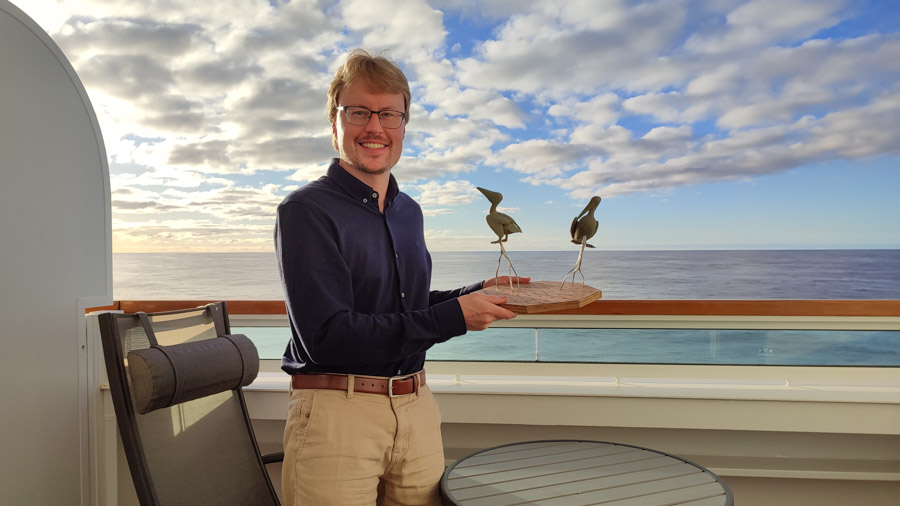 ---
Please visit Anthony Smith's sculpture website for images and information regarding his previous work.